Volunteering Abroad During Your Gap Year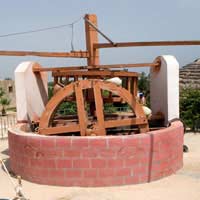 Bono says you should do it. Bob Geldoff says you should do it. Prince William says you should do it. So what are you waiting for? Volunteering is a popular option with gap year students, many of whom hope to help the world with their own two hands. From building homes to building lives, there may be no better time in your life to devote to the service of others than a gap year. Make your months "off" more meaningful, and look into using your gap year to volunteer today.
What's in it for You?
In addition to the warm glow you'll foster from helping others, volunteering during a gap year is a great way to see new places, sharpen existing skills, learn new skills, practice new languages and cooperate for an ultimate goal. In fact, future employers look very favourably upon the "soft skills" you pick up during a gap year voluntary placement.
Such skills may include; decision making, responsibility, relationship building, team work, organisation, problem solving, communication, independence and maturity
What's in it for Them?
Of course, volunteering during your gap year leads to many results more worthwhile than a few lines for the CV. The communities served by gap year volunteers are often poor and unable to complete projects on their own. To this end, gap year volunteers have helped communities build houses, churches and schools and helped them to construct systems for running water.
Volunteers also help communities care for orphaned children, teach at primary and secondary school levels (teaching English is a popular choice for volunteers), work with children with special needs and help organise after-school activities and care. Volunteers are invaluable within communities as they help maintain community centres and teach the members of the community basic health care.
Gap year volunteers also help to protect and preserve endangered animals. Help the communities thrive agriculturally... and much, much more!
Deciding to Volunteer
If you decide that you are interested in taking a gap year to do volunteer work, narrow down your choices by making a few decisions at the start. Think about:
Your interests.
What type of volunteer work would you like to do?
What parts of the world are you interested in visiting?
Would you consider volunteering in the UK?
Your budget.
Can you afford a pre-arranged gap year programme?
Can you afford to buy clothes, food and supplies for the trip?
Can you afford to be off work for the duration of your trip?
How long your gap year can last.
Arranging a Voluntary Placement
With the number of students who want to volunteer during their gap years rising, many companies now offer programmes devoted to voluntary placements around the world, including at home in the UK. Voluntary programmes can be as short as two weeks or as long as two years!
There are many programmes out there and you must do your research befor for you choose, a few companies to check out are; SeasonWorkers.com's Gap Year Voluntary Placements, Global Vision International and Find A Gap Volunteer Aid Projects. Also investigate individual charities or causes which you may be interested in, e.g. Christian Aid or The Leprosy Mission.
Before You Go
Before you begin the adventure of a lifetime, keep yourself safe and be sure to investigate all travel vaccinations such as for hepatitis A & B, rabies, typhoid, boosters for tetanus and measles and anti-malarial tablets. Do take out travel insurance and befor you leave pick up some travel and medical insurance claims forms - just in case you do have an accident. Fill in any needed prescriptions for the time that you will be travelling.
Make sure you have any visas that you might need for any of the countries you will be visiting - check out travel advisories from the Foreign and Commonwealth Office. Always try to check the local news in the areas you plan to visit especially if they are areas were terrorism or crime are a threat.
Youth travel cards that may help you save money, including
International Student Identity Card (ISIC) - must be a student.
International Youth Travel Card (IYTC) - must be under 26 years of age.
Youth Hostel Association - cheapest if you are under 26 years of age.
Most travellers who decide to volunteer during their gap year remember it fondly as one of the best times of their lives. Thoroughly investigate your options, and choose a programme based on your interests and budget, and it will undoubtedly be the same for you!
You might also like...