Working at a Humanitarian Project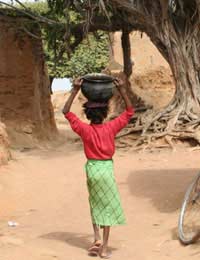 For many students, thoughts of humanitarian projects conjure up images of celebrities and politicians affecting change on a worldwide scale. Often these scenarios take place in villages in Africa or the backstreets of India, locations where depravity is replaced with security and the local residents go on to lead healthier, happier lives. Unfortunately, students often dismiss these daydreams as impossible and opt in favour of a gap year filled with fun in the sun. In reality, many humanitarian projects could not succeed without gap year placements and have come to depend upon these energetic volunteers. If you want to make a difference in the world during your gap year, investigate a humanitarian placement.
Why Take A Humanitarian Placement?
Humanitarian placements are not only an excellent way to promote change in the world, but a chance to develop new skills and further your own interests at the same time. Humanitarian placements often work with nongovernmental organisations (NGOs), and can achieve a great deal in a short amount of time. Their emphasis on sustainable development, rather than just short term solutions, makes them impressive projects to be associated with.
In addition to a fantastic CV boost, working through a humanitarian placement during your gap year offers a chance to prove to potential employers that you have the "soft skills" desirable in a suitable candidate. Throughout this placement you will learn:
Decision making
Responsibility
Relationship building
Team work
Organisation
Problem solving
Communication
Independence
Maturity
What Happens During A Humanitarian Placement?
Most gap year travellers obtain a humanitarian placement via an agency that will then admit them to an on-going project. Volunteers may be skilled or unskilled, short term or long term, specialised or general depending upon the placement. Popular humanitarian placements include:
Teaching English to adults and children.
Training local farmers, teachers and healthcare workers.
Constructing proper water and sewage systems.
Providing general and specialised medical care.
Training small business owners and managers.
Establishing and supervising micro-finance programmes.
Building and maintaining schools and community centres.
Organising and supervising refugee centres.
Communicating information on AIDS and infectious diseases.
Working on fundraising for humanitarian organisations.
Helping preserve and protect endangered species.
Conserving local environments.
How Do I Find A Humanitarian Placement?
Humanitarian placements are easiest to access via established agencies. Shop around for a placement that will fit your interests and your budget, and do not hesitate to ask questions while you are booking. If you want to further investigate a humanitarian placement, contact:
The Leap
Voluntary Service Overseas
Volunteer Latin America
Gap Year Humanitarian Projects
Serve Your World
Humanitarian placements are an excellent way to make use of your gap year. Through serving others you will learn more about yourself and the world you live in. Spaces can be limited on these programmes, so if you are interested in a humanitarian placement during your gap year, begin investigating your options early. Good luck!
You might also like...