Sports Placements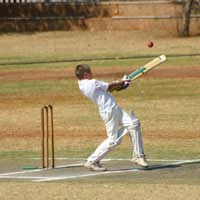 Football. Cricket. Athletics. Swimming. Gymnastics. If the thought of any of these sports makes your heart race, then a sports placement might be just the way to spend your gap year. Are you more of a fan of rugby, skiing, golf or scuba diving? These sports are also popular gap year placements. Whether you want to teach, coach or participate, there is a gap year sports placement to fit almost any interest, any fitness level, and any competitive standard. If you like to run, jump, kick or throw, investigate a gap year sports placement.
Why Explore A Sports Placement?
Sports placements are an excellent chance for interested students to share their love of sports, obtain a coaching qualification, teach others new skills and/or compete themselves on an international level. In addition to these experiences looking well on a CV, successfully completing a gap year placement also communicates to potential employers that you mastered the "soft skills" desirable for any position. Throughout your sports placement you will learn:
Decision making
Responsibility
Relationship building
Team work
Organisation
Problem solving
Communication
Independence
Maturity
What Happens During A Sports Placement?
Most gap year travellers obtain a sports placement via an agency that arranges places on a number of established programmes. Popular sports placements include:
Teaching or taking classes at a sailing academy.
Becoming certified to scuba dive and/or becoming a PADI instructor.
Coaching football at a summer camp.
Organising a cricket team.
Completing a ski or snowboard instructor's course.
Building and equipping a community gym.
Giving swimming lessons to interested children and adults.
Learning to surf and/or become a surf instructor.
Trekking and/or leading treks across mountain ranges.
Creating and coaching local basketball teams.
Recruiting and teaching volleyball players.
Establishing a netball league for students and/or adults.
Launching a series of rugby lessons for interested community members.
How Do I Find A Sports Placement?
Interesting, successful sports placement can be most easily accessed through established agencies. Prior to selecting an agency, decide your interests and your budget, and do not hesitate to ask questions while you are booking. If you are unable to find a programme in a country that you are interested in with one agency, chances are you will be able to find it with another. Never let an agency bully you into a job or programme you are uncomfortable with, and be sure to confirm that any courses you undertake lead to a recognised certification. To further investigate a sports placement, contact:
Gap Sports
Realgap.co.uk
Find a Gap Sports
Travellers Worldwide Sports
Sportventurer
GapYear.com Sports Instructors
Sports placements are an excellent way for those interested in a sports career - be it teaching, coaching, or participating - to gain extra experience during their gap years. If you feel that a sports placement might be the best use of your gap year, don't hesitate to investigate your options. Good luck!
You might also like...