Medical and Nursing Jobs Abroad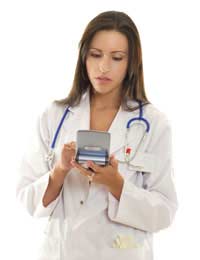 If you are considering a career as a medical or nursing professional, exploring these areas during a gap year abroad will give you great insight into how medicine is practiced around the world. Even with little clinical experience, medical and nursing jobs can provide tremendous assistance to local communities with scant healthcare systems. For the gap year traveller, this is an excellent opportunity to gain experience, hone new skills and work with a variety of patients and colleagues. If you foresee a medical career in your future, consider exploring a medical or nursing job during your gap year.
Why Explore A Medical or Nursing Job?
Medical and nursing jobs are an excellent chance for interested students to explore medicine before fully committing to a degree programme or career. In addition, they give you experience in the area, which always looks well on a CV, plus the chance to prove to potential employers that you mastered the "soft skills" desirable for any position. Throughout your medical or nursing job, no matter what your job description states, you will also learn:
Decision making
Responsibility
Relationship building
Team work
Organisation
Problem solving
Communication
Independence
Maturity
What Happens During A Medical or Nursing Job?
Most gap year travellers obtain a medical or nursing job via an agency that offers places on a number of established programmes. Popular medical and nursing jobs include:
Caring for adults in hospices and hospitals.
Encouraging teens and adults in drugs or alcohol rehabilitation programmes.
Working in blood labs.
Exploring paediatric specialties in children's hospitals.
Experiencing work on burn, oncology, intensive care and surgical wards.
Communicating information on AIDS and sexually transmitted infections.
Assisting doctors in outposts, clinics and on home visits.
Caring for the elderly in dedicated facilities.
Building and equipping hospitals and medical clinics.
Teaching nutrition and personal care to prevent disease.
Assisting in pharmacies and chemists.
Cleaning and organising hospital and medical centre resources.
How Do I Find A Medical or Nursing Job?
Finding a place on a medical or nursing gap year programme will be easiest if you work with established agencies. Prior to selecting an agency, decide your interests and your budget, and do not hesitate to ask questions while you are booking. If you are unable to find a programme in a country that you are interested in with one agency, chances are you will be able to find it with another. Never let an agency bully you into a job or programme you are uncomfortable with. To further investigate a medical or nursing job, contact:
GapYear.com Medical Jobs
SeasonWorkers.com
Serve Your World
Gap Activity Projects
Medical and nursing jobs are an excellent way for those interested in a career in medicine to gain extra experience during their gap years. These jobs offer the opportunity to master basic skills and attitudes that will serve you throughout your later working life. If you feel that a medical or nursing job might be the best use of your gap year, don't hesitate to investigate your options. Good luck!
You might also like...