Conservation Placements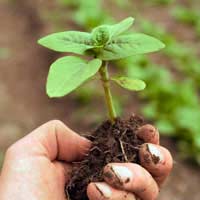 If you have a green thumb, an interest in animals or a passion for eco-friendly living, a conservation placement may be exactly what you need to get inspired during your gap year. These projects let you gain firsthand experience of careers in conservation, and allow you to explore the many different areas of conservation throughout your placement. Conservation placements are highly popular with gap year travellers, so investigate your options early to avoid disappointment.
Why Explore a Conservation Placement?
Conservation placements are an excellent chance for interested students to gain direct experience in environmental and animal conservation before devoting themselves to a degree programme or career. Fieldwork is often an integral part of gaining a recognised qualification in a conservation course, and becoming comfortable with these activities during a gap year prepares any students for this type of assessment in the future.
In addition, a successful conservation placement looks impressive on a CV and communicates to potential employers that you are committed to the subject of conservation and have devoted time and effort into gaining experience and skills for your future in this field of work.
What Happens During a Conservation Placement?
Most gap year travellers obtain a conservation placement via an agency that arranges places on a number of established programmes. Popular conservation placements include:
Gaining veterinary experience in the game parks.
Rehabilitating injured animals.
Photographing local sea life to create publicity materials.
Fundraising for conservation organisations.
Teaching communities about endangered animals.
Teaching communities about endangered ecosystems.
Protect endangered rainforests and jungles.
Capturing and tagging game for study and relocation.
Building and cleaning homes for animals.
Surveying endangered coral reefs and tropical forests.
How Do I Find a Conservation Placement?
Worthwhile conservation placements can be most easily accessed through established agencies. Prior to selecting an agency, decide your interests and your budget, and do not hesitate to ask questions while you are booking. If you are unable to find a programme in a country that with which you are interested with one agency, chances are you will be able to find it with another. Never let an agency bully you into a programme with which you are uncomfortable, and be sure to confirm that any courses you undertake lead to a recognised certification. To further investigate a conservation placement, contact:
The Leap
Travellers Worldwide Conservation
Find A Gap Conservation
Aviva Volunteering South Africa
Greenforce Global Adventures
Experience MexECO
Camps International
Frontier Conservation, Education, Exploration
Blue Ventures
Conservation placements are an excellent way for those interested in a conservation career to gain extra experience during their gap years. These once-in-a-lifetime experiences prepare students for further education and a career in conservation, and do so before students must make unchangeable decisions. If you feel that a conservation placement might be the best use of your gap year, don't hesitate to investigate your options. Good luck!
You might also like...