Studying Abroad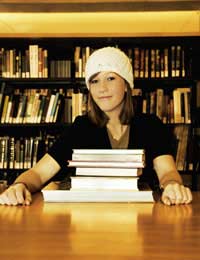 Studying abroad is a gap year option to which any student should give serious consideration. Not only does studying abroad allow students to take classes and courses which may not be available at home, but these courses can lead to external qualifications, count toward degree programmes, and offer students a chance to work with experts in their chosen fields. Prospective employers look fondly on students with the initiative to successfully complete study abroad programmes, and a little extra education has never hurt anyone. Still not convinced that studying abroad is a great way to spend a gap year? Just consider all of the new student centres to explore!
Why Explore a Study Abroad Programme?
Study abroad programmes exist to offer students the opportunity to explore a new culture via its educational system. Whether you choose to stay for a few weeks, a few months, or even a few years, studying abroad offers an insight into local cultures that can never be fully understood by tourists. In addition, successfully completing a study abroad programme looks impressive on a CV and communicates to potential employers that you have mastered the "soft skills" desirable for any position. Throughout your studies abroad you will learn:
Decision making
Responsibility
Relationship building
Team work
Organisation
Problem solving
Communication
Independence
Maturity
What Happens During a Study Abroad Programme?
Most students obtain a place on a study abroad programme through an established agency. Just a few of the many study abroad options include:
Learning Spanish in Argentina.
Studying art in Italy.
Conducting archaeological research in China.
Contributing to medical research in Canada.
Observing orangutans in Borneo.
Honing cookery skills in France.
Practicing spoken Japanese in Japan.
Researching marine life in the Caribbean.
Performing as part of a theatre troupe in London.
Qualifying as a beauty or holistic therapist throughout Europe.
Becoming certified to scuba dive in Australia.
How Do I Find A Study Abroad Programme?
Securing a place on a study abroad programme will be most successful by working with an established agency. Prior to selecting an agency, decide your interests and your budget, and do not hesitate to ask questions while you are booking. If you are unable to find a programme in a country that with which you are interested with one agency, chances are you will be able to find it, or something like it, with another.
If you are interested in studying abroad in order to obtain a recognised qualification, be sure to contact the body governing such qualifications to ensure that you will meet all of their requirements. If you are hoping that studying abroad may meet requirements for a diploma or degree programme, inquire with the specific college or university to learn about their policies. To further investigate a study abroad programme, contact:
AIL Madrid
Art History Abroad
Gap-Year.com Learning Abroad
Gap Year Abroad Learning Abroad
Studying abroad is an excellent, impressive way to spend a gap year. Colleges and universities will be impressed with you initiative, future employers will be impressed with your independence and responsibility, and you yourself will be impressed with all that you accomplish. If you feel that a studying abroad might be the best use of your gap year, don't hesitate to investigate your options. Good luck!
You might also like...