Childcare and Other Care Work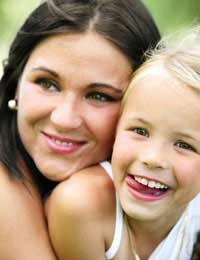 If you are considering a career in childcare and/or care work, exploring these areas in a unique setting is a great way to spend your gap year honing your skills and interests. Placements may be paid or voluntary, requiring special certifications or no special skills, and working with adults or children. The placements will look great on your CV, allow you to explore the area before fully committing to it, and help others at the same time. What's not to love?
Why Explore a Childcare or Care Work Placement?
Childcare and care work placements are an excellent chance for interested students to explore this area before fully committing to a degree programme or career. In addition, they give you experience in the area, which always looks well on a CV, plus the chance to prove to potential employers that you mastered the "soft skills" desirable for any position. Throughout the placement you will learn skills such as; decision making, responsibility, relationship building, team work, organisation and time management, problem solving, communication, independence and maturity.
Types of Placements
Most gap year travellers obtain a childcare or care work placement via an agency that offers places on a number of established programmes. There are many programmes out there for you to do and a quick search on the Internet will highlight the most popular ones. Some of the programmes that are available are; building and maintaining schools and community centres, supervising local orphanages and children's homes, teaching children and adults with special needs, running after school programmes for children and teens and working as a private au pair or nanny.
Some other options are:
Spending time as a youth or camp counsellor.
Caring for adults and children in hospices or hospitals.
Helping women and children who are living in shelters.
Checking in on foster children or children who have been the victims of abuse.
Encouraging teens and adults in drugs or alcohol rehabilitation programmes.
Rehabilitating youth or adult offenders.
Providing childcare for adults returning to education or skills training.
Providing education and skills seminars for adults unable to commit to formal education.
How do I Find a Childcare or Care Work Placement?
Finding a place on a childcare or care work gap year programme will be easiest if you work with established agencies. Prior to selecting an agency, decide your interests and your budget, and do not hesitate to ask questions while you are booking. If you are unable to find a programme in a country that you are interested in with one agency, chances are you will be able to find it with another. If you want to further investigate a humanitarian placement, contact:
Voluntary Service Overseas
GapYear.com
SeasonWorkers.com
Serve Your World
Childcare and care work placements are an excellent way for those interested in a career in these fields to gain experience and understanding during their gap year. These placements offer the opportunity to explore your own interests as well as master basic techniques that will serve you throughout your later working life. If you feel that a childcare or care work placement might be the best programme for your gap year, don't hesitate to investigate your options. Good luck!
You might also like...