Jobs Abroad That Will Help Fund Your Gap Year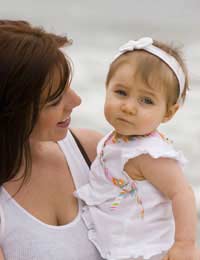 Gap years provide a wealth of opportunities for students: the chance to take time out and think about their futures delve deeper into personal interests, help others and learn some marketable skills, among other things. Unfortunately, as fantastic as gap years can be, they certainly don't come for free. Many young people choose to fund their gap years by working abroad. Common sectors in which gap year travellers find jobs include childcare and humanitarian placements, summer camp and sports jobs and teaching positions.
Childcare Placements
Childcare placements are those in which gap year travellers take care of someone's children (and sometimes light housework) in return for payment and possibly accommodation. Finding a childcare placement for your gap year will likely be easiest if you work with established agencies. Many gap year travellers have had success finding childcare placements by visiting:
beso.org - Voluntary Service Overseas
gapyear.com
seasonworkers.com
serveyourworld.com
Humanitarian Placements
Humanitarian placements are those in which travellers spend their gap years in service to others – be they people, animals or the environment. Finding a humanitarian placement that pays can be rare, but many will provide accommodation. Like childcare placements, finding a humanitarian placement will be easiest if you work through established agencies. If you would like to learn more about humanitarian placements visit:
beso.org
volunteerlatinamerica.com
gapyear.com/humanitarian
serveyourworld.com
Summer Camp Jobs
Though they may not make you rich, summer camp jobs are a great way of exploring the world, making new friends and funding your travels at the same time. Summer camps may vary from country to country, as well as by purpose.
Summer camps may be general or specialised for purposes such as art, theatre, music, a specific sport, academic skills or even for special needs campers. Summper camps are a great option and a quick search on the internet will bring up the most popular camps.
Finding a paying sports job for your gap year – whether it be instructing in your favourite sport, playing on a team or organising a league - will likely go hand-in-hand with a summer camp job, but you'll increase your chances of a successful search if you work with an established placement agency.
Teaching Positions
Teaching positions are a fantastic way to see the world, work with others and pay for your travels while you are at it. Teaching positions can often be secured through an established agency, but if you are interested in teaching abroad in order to obtain a recognised qualification, such as a TEFL certificate, contact the body governing to ensure that you will meet all of their requirements. If you are hoping that teaching abroad may meet requirements for a diploma or degree programme, inquire with the specific college or university to learn about their policies.
Funding your gap year by taking a job abroad is great idea. While it may be possible to secure overseas employment yourself, working with an established agency is usually your best bet as they will be familiar with employment laws, necessary certifications and qualifications, and much more. Don't let a lack of funds stop you from seeing the world, just work hard and you'll soon have more than enough cash to fund your adventures.
You might also like...
I am a man who is very in need of help of any kind. I have got jobs abroad but i have no money to process my documents and flight fees. Pls i need a man or woman that would help me to fulfil my mission since i am hardworking,trusted,humble,God fearing and high integrity. I pledged to pay it if i got it. Pls help me ,God will help you too. Thanks.
Abbyztos
- 28-Jun-12 @ 3:58 PM