Travel Insurance For Your Gap Year Trip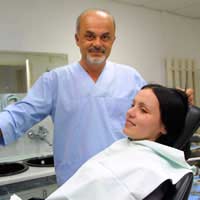 One of the most important yet overlooked items on every gap year traveller's checklist is arranging travel insurance. Unfortunately not all gap years go off without a hitch, but arranging your travel insurance early will leave you covered for common emergencies and able to travel with a clear conscience. Some travel agencies even offer specific gap year insurance to meet your particular needs, and these policies are well worth the few minutes it takes to read through them. Since your gap year is a once in a lifetime opportunity, don't waste it worrying about emergencies. Take out your travel insurance and get going!
Travel Insurance Cover
Most gap year travellers prefer not to dwell on what could go wrong during their trips, but sticking your head in the sand is no way to deal with potential emergencies. Arrange for travel or gap year insurance that will cover:
Medical assistance.
Emergency medical transportation, including air lifts home.
Dental treatments.
Funeral or repatriation costs in the (highly unlikely) event of death.
Legal assistance.
Rescue efforts in the (also highly unlikely) event that you go missing.
Travel costs if you must return home due to an emergency.
Lost or stolen luggage.
Lost or stolen property due to mugging or theft.
Just as important as the areas that travel insurance does cover are those that it does not cover. Most policies will differ, and in fact some companies will allow you to tailor make your own cover, but activities that sometimes are not covered by travel insurance for gap years include; adventure sports, bungee jumping, flight school or flying lessons, vehicle cover and non-emergency changes to travel plans.
Selecting Travel Insurance
If you arrange a gap year placement through a travel agency, it is highly likely that this agency will offer a competitive travel insurance package. Some agencies may even require that you purchase their insurance when you book your place. Investigate this cover before you commit to any agency, and if you are able to select your own travel insurance shop around to see what is on the market.
While some travellers think obtaining travel insurance is tempting fate, in reality it is an integral part of preparing for any trip. Unforeseen accidents and emergencies are painful anyway, but at least travel insurance will reduce the monetary sting.
Before you begin your gap year abroad, investigate an affordable travel insurance packing that will cover the countries in which you will be travelling and the activities in which you will be participating. With this duty off your mind you'll have much more time to make the important decisions - like whether to bring one bottle of suntan lotion or two!
You might also like...