A Financial Plan for Your Trip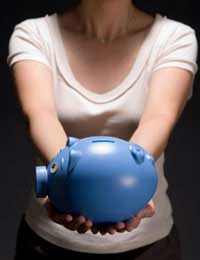 When you are staring at an empty piggy bank but dreaming of fun in the sun it can be next to impossible to believe that you can actually afford a gap year. If this is your situation, don't lose heart. With just a bit of research and some planning, you too will be enjoying a gap year travelling the world before you can say "backpack".
Do Your Research
Many young people get it into their heads that gap years are ridiculously expensive and for some reason never surrender this misconception. In reality, a little bit of research goes a long way towards allowing you to budget for a great gap year. Before you begin, you must understand that gap years are not about luxuries and that you truly are looking at no-frills, bargain budget travelling. This goes for:
Economy class air and train travel.
Hostels and budget hotels.
Student and youth entry to tours and sightseeing venues.
Evening meals and organised activities.
Once you understand the types of travel factors that you should be researching, speaking with travel agents, looking on the Internet and getting out the guidebooks are all good starting points. When you are ready for the truth, though, and not a glossy feature story, find some former gap year students. These travellers will be able to tell you exactly what you need to know, and recommendations on how to get what you want. Be sure to ask them about:
The cost of airfare to your chosen country/countries.
The average cost of accommodation while abroad.
A reasonable per-day budget for food.
A reasonable budget for sight-seeing and touring, including admissions fees.
The cost of gap year travel and/or medical insurance.
The cost of clothing and supplies for a gap year.
Make a Plan
Once you have an idea of the expenses that you'll need to expect, begin to create a plan for how you will afford them. Be sure to include necessary items such as:
The expected cost of airfare and internal travel within the countries you would like to visit.
The expected cost of accommodations and food in each country that you would like to visit.
The cost of any placement or programme you would like to work with before or during your travels.
Don't forget that there may be ways of saving money. Look into methods of obtaining discounts such as by applying for a:
International Student Identity Card (ISIC) – must be a student.
International Youth Travel Card (IYTC) – must be under 26 years of age.
Inter-Rail Pass – cheapest if you are under 26 years of age.
EuroDomino Youth Pass – must be under 25 years of age.
Youth Hostel Association – cheapest if you are under 26 years of age.
Obviously saving up is one way to afford a gap year, but another is to get others in on the act by fundraising. Particularly if you are planning to help others on your gap year, your family and friends may well support you by donating for your trip. Lots of young people raise money for their gap years with:
Table quizzes
Raffles
Auctions
Jumble sales
Soliciting direct donations
The financial plan that you create for your gap year trip will depend in large part on where you would like to go, what you would like to do, and how much money you expect to have to fund it all. Before deciding that you'll never be able to afford a great gap year, do your research, make you plan and then actively save and fundraise for your trip. You'll be on your way before you know it!
You might also like...