Taking out a Loan to Fund Your Gap Year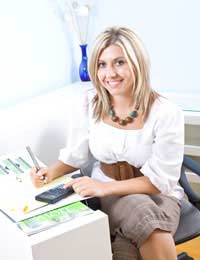 If you've tried your hardest and still come up short don't worry, plenty of young adults are unable to fund the gap years that they have been dreaming about. This doesn't mean that you don't deserve to go, it just means that you need to find a funding source to help you on your way.
Many prospective travellers turn to loans to fund a gap year, and you might be able to too. Whether it's a training loan, a personal loan, a student loan or a loan from family or friends, there is likely someone out there who is willing to help you make your dream come true. You just need to find them, and convince them!
Training Loans
Training loans, also known as Career Development Loans (CDLs) are often available to young people who are considering doing a training course in conjunction with their gap year activities. These are deferred repayment bank loans, which means that while you are studying the Department for Education and Skills will pay the interest, but when you are finished you must take over the entire loan and interest on your own. For more information about training loans, call the National Career Development Loan helpline at 0800 585 505.
Personal Loans
Personal loans are often tricky for gap year travellers to get because they often require a good credit history before a lender will agree to give these loans. If you think that you have always been financial responsible, gather together evidence of this.
Find bank statements that will prove you spend and save appropriately, details of any assets you might have and pay stubs to prove that you have an income. When you are able to clearly tell a lender why you would like a loan and how you will be able to pay it back, it is much more likely that you will be approved for a personal loan.
Student Loans
According to InterStudent, up to 27% of students will use a student loan to fund their gap year travels before beginning a career. While this may not be what student loans are intended for, it does seem that students are taking it into their own hands to spend this money as they see fit.
If you would like more information on student loans in the UK, visit the government website and select the geographical area in which you will be applying for further information and contact numbers.
Loans from Family and Friends
Many young people appeal to family and friends to help them foot the bill for their gap year travels, but if you intend to ask family and friends for money then you must be very clear about the terms of this loan. First of all, distinguish if it is a gift or a loan. If it is a loan, be very clear about whether or not there will be interest charged, if there is a deadline for the loan repayment and if there are any conditions on how the money must be spent. Depending on your situation you may want to draw up a formal, legal agreement so that no one is confused by the loan.
Taking out a loan to fund your gap year may not be an ideal solution to money woes, but it may give you the chance to travel that you otherwise wouldn't have. If you are short on cash to pay for your gap year, explore the loan options available to you and you might be travelling much faster and farther than you would have thought.
You might also like...
Heya, basically on December the 1st I am going travelling around the world. I require 8000 pounds to achieve this, I have been saving and I did have 2000 pounds but recently (Feb) my dad died and in between that and my dentist bills a lot of money has been lost on the way. I'm panicing. Travelling means the world to me and I need a good break after what has been a hellish two years. I joked about getting a loan but my friends said it wouldn't be possible as I'm not working to pay it off, do you have amy advice?
Lewis
- 3-Jun-15 @ 10:57 AM
@harvey - I'm afraid we can't recommend specific companies. But if you are going to take out a loan, please look carefully at the interest rates and most of all make sure you can afford to pay it back.
GreatGapYears
- 25-Feb-15 @ 2:05 PM
Im looking to go travelling when I'm 18 and waa wondering what loan would be the best for me to take out to fund it?
harvey
- 23-Feb-15 @ 3:52 PM