Jabs and Immunisations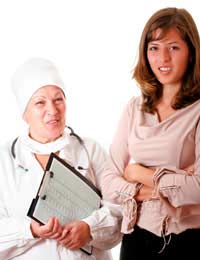 While it doesn't quite rank alongside buying a bikini or a new pair of board shorts, investigating the jabs and immunisations you will need for your gap year travels is every bit as important.
Just imagine the fun you'll miss if you are inside with the chills, or even worse, transported to the hospital! Before you begin your travels, set aside time to visit your GP or local travel clinic and discuss the medical preparations you will need to stay healthy during the adventure of a lifetime.
Disgusting Diseases
Travelling can put you in close contact with all sorts of disgusting diseases. Discuss your travel plans with your GP, and see what jabs or medication you might need. You might want to ask your GP about:
Cholera - while a travel certificate is no longer needed in most countries, it is smart to inquire about the oral vaccine.
Diphtheria - while you probably had an immunisation against diphtheria during childhood, investigate if you need a booster.
Hepatitis A - spread via food, water and faeces, it is important to maintain scrupulous sanitary standards to head off an "hep A" infection. Vaccination is available.
Hepatitis B - this infection of the liver is caught when exposed to contaminated blood. Immunisation is available, but may not be offered if your GP feels that you will not likely be in contact with a source.
Japanese encephalitis - there is a vaccine against this fairly rare disease, but it will probably only be discussed with travellers hoping to visit rural Japanese villages during the monsoon season.
Malaria - transmitted via mosquito bite, malaria is a nightmare for all travellers. Antimalarial drugs will differ according to the region you will be visiting. Prescribed as a course of tablets, this treatment should be started two weeks before travelling, during travel, and up to six weeks after returning home.
Meningitis - while a vaccine may fight against some strains, there is not a vaccine available for every identified variation.
Polio - while it is likely you received a jab as a child, investigate if you would benefit from a booster.
Typhoid - caught from contaminated food, drink or water, this disease is crippling and a vaccination is recommended to most travellers. Boosters may be required every few years.
Yellow Fever - also transmitted via mosquito bite, yellow fever can turn a dream trip into a nightmare. An international certificate is required to prove vaccination in many parts of the world, and certification lasts for ten years.
Arranging for Immunisations
Begin investigating the jabs and immunisations you will need to travel several months before your planned departure.
This will give you enough time to run through a risk assessment with your medical provider to determine which jabs and immunisations you will need. Once you know which immunisations, if any, you will need you can schedule your vaccinations with enough time for them to take effect.
You will need you pay for the immunisations yourself as the NHS rarely foots the bill, it is a good idea to check and compare the prices at travel clinics to the prices at your GP surgery. Also organise proper documentation of all medical treatment, including those that may be needed for visa applications.
Further Resources
If you want to learn more about the diseases, jabs and immunisations encountered when travelling, check out:
The NHS "Health Advice for Travellers" leaflet available at local post offices.
The Department of Health's "Health Advice for Travellers" page.
The NHS' "Travel Vaccines" page.
Your local GP or travel clinic.
With proper preparation, you can take steps to ensure your health and safe during your gap year before you ever leave home. Don't delay, phone your GP or travel clinic today for an appointment!
You might also like...