Tips To Avoid Falling Ill on Your Travels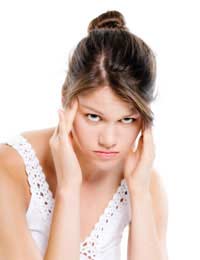 If there is one piece of advice that all travellers will give about falling ill on your travels it is this: DON'T. No one wants their plans ruined by a catastrophic cold, a violent virus or a terrible tummy bug, but gap year travellers especially shudder to think about taking care of themselves in an unknown environment while everyone else is out having fun.
Unfortunately, illness can strike anyone at any time, so do everything you can to avoid falling ill on your travels and pack a medical kit just in case. If you feel yourself falling ill, make sure to monitor your health closely and seek medical help when you need it. Getting yourself checked up and checked out is the best way to get back on your feet!
Immunise Yourself Against Disease
All prospective gap year travellers should attend their local travel clinic or speak to their GP about travel vaccinations. Discuss your immunisation needs for diseases such as: cholera, diphtheria, hepatitis A, hepatitis B, Japanese encephalitis, malaria, meningitis, polio, typhoid and yellow fever.
Prepare a Medical Kit - Just In Case
A medical kit is a traveller's best friend. Even if you are in tip top shape before you leave home, you never know what wrong turn will have you reaching for your kit as you travel. Don't forget to include:
Medical and immunisation certificates
Prescription medicine and glasses or contact lenses
Insurance papers and claims forms, including contact numbers
Hand sanitizer and wipes
Pain relievers
Decongestants
Antacids
Wound and blister ointments
Cough medicine
Anti-diarrhoeal medicine
Plasters and gauze
Motion-sickness medication
Digital thermometer
Tweezers
Scissors
Tissues
Toilet paper
Avoid Breeding Grounds for Germs
Germs flourish in unsanitary conditions, so avoiding their breeding grounds is a great way to stay safe and healthy. Steer clear of:sewage, rubbish, street food, tap water, ice cubes or chips, raw fruit and vegetables (they may have been rinsed in contaminated water), raw or uncooked seafood, blood and/or syringes, faeces, local animals, local insects and stagnant or standing water
If You Do Fall Ill
Sometimes, even if you follow every instruction to the letter, an unlucky traveller will still fall ill. If you fall ill while abroad, remember to record your symptoms and when they first started, it's also a good idea to check with other travellers about their health. If you know if anyone else is ill you can try and determine what it is, ask yourself, could it be food poisoning? Or is a virus being passed around?
It is important that you remember to take your temperature at regular intervals and ask to be taken to/visited by an English speaking nurse or doctor. You will need to notify your supervisor or group leader and if you are in any doubt about your health call emergency services.
Visiting Medical Facilities Abroad
Many gap year travellers fear visiting medical facilities abroad, though their reasons for this are often unfounded. Before you panic about seeing a foreign doctor or nurse, don't, you will be able to request English speaking personnel.
You can ask your doctor, nurse or chemist to "translate" information that you don't understand such as; temperatures, medical or chemical readings, the name of drugs with which you are unfamiliar technical or Latin names of diseases, conditions, etc.
If an emergency does occur you can contact your Embassy or High Commission who will be able to help and advise you with such situations. An emergency is what you took out travel insurance for!
Falling ill on your travels is a scenario that any traveller would like to avoid. Discuss methods or protecting yourself and ways to treat common illnesses with your GP and don't leave home without a medical kit. Other than that, cross you fingers and have fun!
You might also like...
The insurance tip is probably the best one you can have. Other than that, use your common sense. As long as you're careful you should be able to avoid falling ill, but it's impossible to legislate for some things. Illnesses and accidents do happen, however much we try to avoid them. Good insurance removes one worry during recovery.
Chris
- 3-Oct-12 @ 1:36 PM
Make sure you have good insurance that will cover the expense of treatment, even in hospital, and also to get you back home if necessary. It might seem like a ridiculous extra cost, but if you do end up falling ill on the other side of the world, it's worth its weight in gold. The other important piece of advice is don't drink the water - always stick to bottled water when not in well-developed countries.
Rick
- 7-Jun-12 @ 1:48 PM