Staying in a Hotel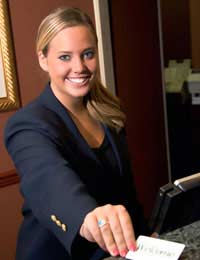 Hotels are a type of accommodation in which guests rent a furnished room by the night. This is usually a more expensive option than hostels or guest houses, but hotels do come in handy when you need a good night's sleep, a little bit of pampering or other accommodations have already been booked out.
As you make your gap year plans, be sure to budget for a few nights in a hotel to soak up the luxury while you can!
Types of Hotels
Today, many types of hotels are available for travellers. Budget hotels offer a basic standard of accommodation, often much like a hostel, in which en suite baths may cost extra. Boutique hotels are a relatively new category of small, unique and often luxurious hotels that still offer a relatively good price.
Luxury hotels, as the name implies, are in the business of making dreams come true with opulent surroundings, scrumptious food and amenities to cater for guests' every whim. Regardless of the type of hotel you are investigating, five star ratings are internationally recognised to describe the accommodations with five stars being the most luxurious rating.
What to Expect From a Hotel
In a way, hotels seek to make themselves homes away from home. Hotels will usually offer a 24 hour concierge or reception so that travellers may check in at any time, and will usually require some form of photo ID for the safety of all guests.
In addition to private rooms, hotels often offer: Private televisions, radios, tea and coffee facilities in-room, en-suite bathrooms, a restaurant on the premises as well as a room service menu, a bar on the premises, guest lounge with library, a gym for guest use, possibly with a swimming pool and sauna, laundry and dry cleaning services and concierge services.
Staying Safe in a Hotel
Hotels are usually cleaned to a very high standard and kept secure with a variety of security staff and cameras. To ensure your personal safety and that of your possessions it is wise to carry a photo ID with you at all times and to keep your passport and wallet/purse on your person at all times.
Be sure to lock all small electronics and travel documents in your room's safe and ask for a room near the centre of the hall near the elevators, not near the end of the hall or a stairway. Do not answer your door without looking to see who is on the other side and make sure that all doors and windows have proper locks.
When you arrive at the hotel investigate the nearest fire exit to your room and make a quick metal note of the quickest route out. There are other guests to consider while staying in a hotel and not all be on holiday so make sure you keep noise levels to a minimum.
Keep your room tidy and consider tipping the cleaning staff upon departure and if you are staying more than one night, hang your towels to let the cleaning staff know that you would like to reuse them to help conserve water. If you have a complaint about your room or another guest, discretely speak with the front desk.
Booking a Hotel
If you are hoping to search by location, price or any other variable rather than the chain hotels, visit international websites to seek out the best deals. Booking hotel rooms online often result in savings of up to 70% off the recommended room rate, so it is wise to plan ahead and save big!
You might also like...