Staying in a Hostel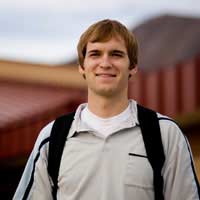 Hostels are budget accommodations perennially popular with backpackers and gap year travellers. These lodgings are inexpensive, clean and often equipped with a host of shared amenities. Few gap year travellers plan their itineraries without at least a few nights in hostels worldwide, so if you are planning a gap year abroad make sure to investigate hostels in your host countries.
Hostelling
"Hostelling" is a term often used synonymously with "backpacking" to mean travelling the world on a shoestring budget and staying in hostels along the way. Hostels are short-term accommodations, meaning that most guests stay only a few nights at each hostel, and often they are restricted to guests under a certain maximum age.
Memberships to hostelling associations are not always necessary to book a place in a hostel, but it never hurts to ask if discounts are available for travellers in possession of:
International Student Identity Cards (ISIC) - must be a student.
International Youth Travel Cards (IYTC) - must be under 26 years of age.
Youth Hostel Association cards- cheapest if you are under 26 years of age.
What to Expect From a Hostel
Hostels are often organised like dormitories right down to the shared bunk beds in large, open rooms. Most hostels will offer rooms for between 2 and 10 guests, though some may offer a limited number of private rooms or rooms large enough to accommodate 18 to 20 guests. Shared bathrooms are a norm in hostels, however if you are unable to deal with waiting for a shower then enquire if you can book an en suite room, or a room with a private, attached bathroom.
Many hostels also offer self catering kitchens, a common area with television, telephones, video games and computers with Internet access, WiFi Internet access for laptop use, laundry facilities, private lockers or safes for storing valuables, a restaurant and/or café and a bar and/or disco.
Staying Clean and Safe in a Hostel
Most registered hostels are kept clean and safe at all times, but there are precautions any hostel guests can take to keep themselves even more so. Some hostels are supervised by the owners and enforce a curfew by which time all guests must be inside or they may be locked out.
Hostels may also require that all guests present internationally recognised photo IDs upon checking in for everyone's safety. To keep yourself clean and safe during your time at hostels, be sure to:
Carry photo ID with you at all times.
Arrive before established curfew hours.
Keep your passport and wallet/purse on you person at all times.
Lock all small electronics and travel documents in your locker when you are outside of the hostel.
Get to know the guests sharing your hostel room.
Wear flip-flops in all hostel showers.
Do not leave your personal care items in the bathrooms.
Clean any kitchen equipment you may use.
Store all foodstuffs in air-tight containers to keep out pests.
Rent or use all offered "sleep-sheets" to keep your bed clean, and use your own sleeping bag for extra layers.
Keep your hostel room neat, and tidy up the bathrooms after use.
Booking a Hostel
For more information on booking hostels around the world, visit international hostelling sites such as:
Hostel World
Hostelling International
Hostel.com
Hostels are a gap year traveller's dreams come true. Hostels offer you the chance to stay in a safe, clean environment for a minimal amount of money and allow you to make new friends at the same time. If you are in the middle of planning your gap year itinerary, investigate joining a hostelling association and adding hostels to your schedule.
You might also like...
What is the minimum age to stay in a hostal without parent or guardians?(do you have to be 18+)
jonesie
- 18-Jan-12 @ 6:03 PM