Renting a Property Abroad During Your Gap Year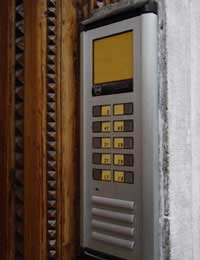 If you plan to spend your gap year in one location then renting a property may make more sense than other accommodation options. However, renting a property abroad during your gap year does require a careful preparation and specialised knowledge of your host country. Before deciding on your gap year accommodations consider the benefits and drawbacks of renting a property, how to prepare for this process and how to find a suitable rental so that you won't waste any time on arrival.
Benefits of Renting a Property Abroad During Your Gap Year
Perhaps the greatest benefit of renting a property abroad during your gap year is the monetary savings. Renting out a room, flat or house will likely be cheaper in the long-term than trying to negotiate reduced rates at other accommodations such as hotels or hostels. You'll also likely get more room for yourself when you rent a property and you'll be more likely to have amenities such as a full kitchen, washing machine and dryer, storage space and parking spaces or a garage. If you plan to share a rented accommodation then you'll also have the opportunity to make new friends. Renting a property will give you the chance to live more authentically in a given location and allow you to become a part of a neighbourhood as well.
Drawbacks of Renting a Property Abroad During Your Gap Year
Just as there are benefits to renting abroad during your gap year, so too are their drawbacks. Entering into a rental agreement without proper documentation may leave you vulnerable to eviction or even prosecution, while signing a document in a foreign language or using unfamiliar vocabulary may mean you agree to things you don't even understand. Renting a property may also mean you need to pay a deposit as well as your rent, and you may be required to produce proof of your legal status in order to rent a property. Having to cook, clean and set up and sort your own bills may also seem like drawbacks to gappers hoping to get away from such mundane chores.
Preparing to Rent a Property Abroad During Your Gap Year
Renting a property abroad during your gap year will require a good deal of preparation. First and foremost you'll need to get to know your new location and figure out in which area you would like to live. This may depend on the location of a job, access to public transportation or your weekly/monthly rental budget. You may also want to find out where the majority of gap year students or expats live in any given location if it would make you feel more comfortable to be close to this area. Before you get into any legal dealings you'll probably want to learn some of the vocabulary used in the rental or property markets in your new location so that you know what everything means when it comes time to rent. Getting in touch with an estate agent or an organisation dedicated to estate or property agents should help you feel more confident about the typical rental process in a given location, and lining up a translator or translation service to look over any rental contracts may also be a good idea.
Finding a Suitable Rental During Your Gap Year
Many gap year travellers swear that the best way to find a suitable rental is to simply ask other gappers and move in when someone moves out. Other options include looking in local papers for advertisements, checking out English-language publications or publications aimed at expats and other travellers, and accessing online forums or noticeboards dedicated to finding properties and flatmates. Many of these options you will be able to access online before you ever leave home, so there is a chance you could even secure a rental before your arrival (subject to your inspection, of course). Working with a local estate agent and getting input from your new colleagues (if you are working or volunteering) are great ways to find suitable rentals as well.
Renting a property abroad during your gap year is one accommodation option for gappers interested in staying in one place for a good amount of time. If you are considering your gap year accommodation options be sure to think through the benefits of renting a property abroad, the drawbacks of renting a property abroad, how to prepare for the rental process and how you will find a suitable rental during your gap year.
You might also like...
Marthalawson1 - Your Question:
Hi there,I am hoping to go to Sydney for 3 months and need a rental to live in while I'm here. Do you have any advice regarding if I have an option to stay with other gap year people like myself and how to find these rentals too. Thanks a lot Martha
---
Our Response:
The Gapyear.com site
here
may help answer your question. Have a great time.
GreatGapYears
- 7-Mar-16 @ 1:59 PM
Hi there, I am hoping to go to Sydney for 3 months and need a rental to live in while I'm here. Do you have any advice regarding if I have an option to stay with other gap year people like myself and how to find these rentals too. Thanks a lot Martha Lawson
Marthalawson1
- 6-Mar-16 @ 6:30 PM