Subletting During a Gap Year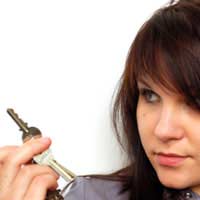 Often the appeal of a gap year is to go to new places and live new lives for a little while. Many gappers feel that an important part of this experience is to travel abroad, which will of course require them to find someplace to live.
For travellers who will be staying in one place for a little while, finding a place to rent is often a good idea. In cities, apartments are often plentiful but finding a rental that is flexible enough to suit a traveller's schedule can be hard. One way around this sticky situation is to sublet an apartment or house for part of the gap year.
Subletting a Private Home
Subletting means living in a rental property in place of the original tenant. Subletting can happen in houses and apartments. There may be no formal sublease for this arrangement, but it may be that the subletter pays rent to the original tenant who then pays the landlord so as not to alert him or her to the new arrangement.
Subletting is not always legal, so those interested in a sublet should be aware that they may have no legal rights under the law and could actually wind up in trouble with it. During a gap year trouble with the law is the last thing a traveller will want, so finding out the specifics of a sublet before taking it up is important.
Finding a Sublet Abroad
Depending on where a traveller will be staying during a gap year there may be many options for finding a sublet abroad. If a traveller wants to organise a house or apartment prior to leaving home then logging on to city-specific sites or general online notice boards such as Craigslist or Gumtree might be one idea.
Checking with local colleges and universities may also yield a few possibilities. Once in the city, reading local newspapers and checking community notice boards will also be a good idea. Finally, asking around a vast network of gappers may turn up something as well.
Making the Most of a Sublet
Whether or not a gapper has a formal sublease there will probably little that (s)he can do to make a sublet feel more like home. This can be good, since the whole idea of travel is to get out and meet new people and see new things, but it can also be frustrating at the times when a traveller just wants to relax and be comfortable.
If possible gappers should try to find a sublet in a neighbourhood with multiple amenities like markets, shops, cafes, libraries, museums and more. The more that is in the immediate area of the sublet the more likely a gapper will be to find a special spot to help him or her feel at home for a little while.
A gap year is a fantastic time to experience life in a new location. Gappers interested in staying somewhere specific for a few weeks or months might consider subletting a private home during this time.
You might also like...