Recycling Excess Possessions on a Gap Year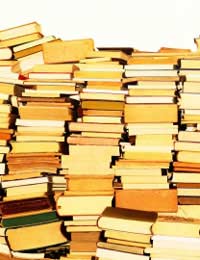 Many gap year students choose to spend their time volunteering with others, and some of them help out local communities even further by bringing donations with them. From school supplies to books to clothes to sports equipment, gappers can recycle any number of excess possessions a gap year.
These items may be their own, or they may collect donations from their own community prior to travelling. Regardless of their previous owners, all items to be recycled should be in good condition, useful to the community and most of all desired. If a community does not want or need any donations then these sentiments should be respected.
Common Possessions for Recycling
There are many items that are common for gap year students to bring with them as they travel in order to donate to local communities. School supplies, including paper, pencils, pens, compasses, protractors, notebooks and textbooks are all items that are usually in great demand. Books, from sets of encyclopaedias to memoirs to novels to comic books, are also usually accepted by communities around the world. Clothes too may be welcomed in other communities, especially shirts, trousers, shorts, skirts and jumpers in a variety of sizes and colours. Sports equipment such as balls, kit and even chalk for marking off a pitch may also be welcomed by communities that gappers visit while they travel.
Condition of Possessions for Recycling
Any items brought on a gap year with the intention of donating should be in good condition. School supplies should be fresh or gently used, books should have intact covers and spines as well as few "dog ears" or notes in the margin, clothes should not have rips, stains or holes and sports equipment should not be deflated, torn or otherwise showing signs of wear and tear.
As a general rule of thumb, gappers should only bring items to recycle if they would still use those items themselves. Anything that does not meet this standard should be left at home and donated to a local recycling centre (if possible).
Usefulness of Possessions for Recycling
Items brought for donation during gap year travels should be useful to a community. For example, anoraks won't be all that helpful to communities in South East Asia though clean cotton t-shirts might be. Novels written in English may not be helpful to an African orphanage but they might be to English language classes. Sports equipment may not be used often at an old age home, but it might be at a school looking to expand it's after school programmes. Thinking about who, and where, donations will be most useful should help gap year travellers find the best fit.
Desire for Possessions for Recycling
Of course, donations should not be foisted upon a community. While it is admirable for gap year travellers to want to recycle items and make their lifespan stretch a little longer it is not admirable to insist that they find homes where they are not wanted. If a community respectfully declines possessions then a gap year traveller should not leave them there.
If a community accepts some items then others should not be included "as part of the deal". To avoid such situations, gappers should investigate the best communities for their donations and make contact prior to leaving home. This way they can ensure that donations are taken to the right communities, or not taken at all.
Recycling excess possessions during a gap year can be a noble pursuit. Gappers interested in doing this should think about common items for donations, the condition of possessions for donation, the usefulness of the possessions to a give community and the desire for the items of the community.
You might also like...