Living Sustainably During a Gap Year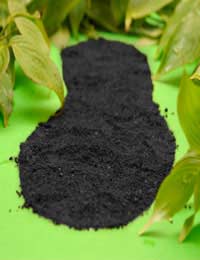 Just because you're going off travelling doesn't mean that you need to live in an unsustainable manner during your gap year. In fact, there are many steps that you can take to reduce your carbon footprint and live sustainably no matter where you are in the world.
In addition to ensuring that you use more eco-friendly methods of travel, energy use and even food, you can also ensure that you recycle during your gap year and teach others about sustainable living as well.
Reducing Your Carbon Footprint
"Carbon footprint" is a term used to describe the amount of carbon emissions generated by an individual's lifestyle and therefore the effect that this individual has on the earth.
A high carbon footprint indicates that the individual is not living sustainably, which someone who is carbon neutral is obviously ensuring that whatever carbon they generate they then neutralise such as through carbon offsets.
There are some very easy ways to reduce your carbon footprint. Choosing boat or train travel over plane or car travel will reduce carbon emissions, as will walking and biking instead of any mode of transportation that requires petrol/fuel. Becoming aware of energy use and simply turning off electric appliances and items on standby will reduce carbon emissions as well.
Finally, eating in season and locally produced foods will keep foods from being forcibly grown out of season and then shipped around the world to waiting markets, thus reducing the energy required to produce them and the carbon emitted while transporting them. Who knows, you might even find some new favourite snacks, too!
Recycling on a Gap Year
Gappers can also strive to live sustainably by choosing to purchase and carry only items that can be recycled. This can be as easy as choosing to carry a single aluminum or stainless steel water bottle rather than purchasing daily plastic water bottles while travelling. Ensuring that all plastics, glass and papers purchased are recycled is another easy way to make sure that you do no harm.
Also, donating clothes, electronics and other excess possessions to needy organisations and communities can help ensure that they are recycled rather than end up in a landfill when you no longer need them.
Teaching Others About Sustainable Living
When you figure out the easiest methods for living sustainably on your gap year, help spread the message by teaching others about sustainable living. Pass long your tips to other gappers or write in to your travel agency or placement programme and give them the inside information to share with others.
Teach local communities about your discoveries or even ask at your placement if you can help set up or become involved with sustainable living classes. By teaching others to care for the earth and to become aware of their carbon footprints you can have a greater impact with longer lasting results than you could probably achieve on your own during your gap year.
A gap year is a great time to commit to living sustainably. Reducing your carbon footprint, recycling and teaching others about sustainable living are all ways to have a positive impact on the environment during your gap year.
You might also like...