Working With Eco Friendly Gap Year Companies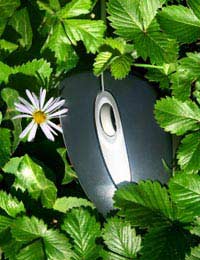 Environmentally conscious gap year travellers have begun to reconsider working with any old gap year company. Instead, eco friendly gappers are becoming more conscious of which companies are truly environmentally friendly. Not only does this help gappers feel confident that their gap year planning won't harm the environment, but that they are not actively supporting a company that might be harming the environment either.
In order to find out more about working with eco friendly gap year companies gappers should investigate a company's history, relationships, and reputation to find out more about that company's true commitment to the environment.
Company History
Finding out more about a company's history can be as easy as simply clicking the "about us" link on their website. However, companies that are not environmentally friendly will not necessarily be broadcasting this information so it might require a bit more digging to find out about what really happens behind the scenes.
Finding out about the company's founder, past and present board members, previous owners (if any), notable celebrity endorsers and any events with which the company is routinely involved are all good ways to find out about its past history and ethos. Running a quick search on the company name as well as checking newspaper archives should also turn up any obvious information that a gap year traveller may need to know about a company and it's environmental practices.
Company Relationships
Learning more about who a company routinely does business with could help gappers get a better sense of the company's commitment to the environment as well. For example, if it turns out that the company has a strong relationship with an international conservation charity then this could help set a gapper's mind at ease.
But if it turns out that the company has strong ties to a manufacturer with a history of polluting the environment at every available opportunity then it might mean that the gapper should keep looking to find another company to work with, one with whom (s)he feels more comfortable.
Company Reputation
Another way that a gap year traveller may be able to learn more about a company's environmental concerns is to simply ask around about them. Previous gappers may have information about a company, or there may just be general information about the company's reputation that is widely known.
Getting in touch with experienced gap year travellers as well as though who routinely work with them (for example, teachers who help students plan trip itineraries or travel agents who help gappers with their travel arrangements) may know more about a company and it's reputation as well. However, any information that comes from a company's competitors may need to be taken with a grain of salt - after all, the information could have a slight bias.
Working with environmentally friendly gap year companies can be a great concern for gap year travellers. Finding out more about a company's history, relationships and reputation should help gappers decide with which companies they feel most comfortable.
You might also like...