Environmental Volunteering Opportunities in the UK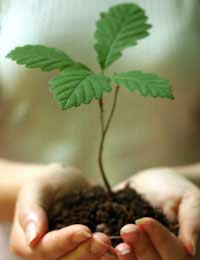 Many young people who take gap years choose to spend their time doing volunteer work for a good cause. Environmental volunteering is a popular option for gappers, and there are many ways to volunteer in this area within the United Kingdom.
If you are considering spending your gap year involved in environmental volunteering in the UK you have many options. You can find your own placement, work with a placement organisation, select opportunities to boost your CV and combine more than one volunteering opportunity into the same time period.
Finding Your Own Placement
Getting a gap year placement with an environmentally responsible organisation does not necessarily require working with placement agencies - or forking over money to them! Instead, scoring an environmental volunteering placement in the UK can be as easy as targeting specific organisations, ringing them up and offering your services.
There are a variety of environmental organisations, charities, trusts and even government agencies that work toward environmental responsibility in the UK and that's only counting those that work at a regional or national level.
Working with a local organisation is also an option. For ideas on where to find potential environmental volunteering placements for a gap year in the UK, check out the list of UK Environmental Organisations and Charities hosted by Greenphase.com.
Working With a Placement Organisation
There are some placement organisations that are experienced in helping potential gappers find volunteer opportunities in the UK. For example, do-it! allows you to search for UK volunteering opportunities by topic (animals, children, environment, etc.) and by postal code to narrow down opportunities in specific areas.
Timebank also allows users to search by topic as well as sign up for monthly updates. If you are considering working with a placement organisation, be sure to focus your idea of what you'd like to do with your time volunteering so that you can approach the organisation with as many specifics as possible.
If you require something else form this placement, for example payment or course credits, you must make this known as well. Also, don't forget to ask an organisation if you are required to pay for their placement services or you could be hit with a bill you aren't expecting.
Selecting Opportunities to Boost Your CV
When you've got a few environmental volunteering options lined up, think about how each one could boost your CV. Do any of them offer opportunities for honing "soft skills" such as decision making, team leading and/or communicating with others?
Could you build opportunities into a placement, such as working on an organisational newsletter or putting together a new team? How much freedom will you have in the placement to make your own decisions? If you start something worthwhile during a placement, will you be able to return to it to help out even after your gap year is over? While volunteering opportunities should never be undertaken simply to pad a CV, there's also nothing wrong with getting the most possible out of any given placement.
Combining More than One Volunteering Opportunity
One of the great advantages of taking a gap year in the UK is that you can often combine more than one opportunity into any given time period. For example, you might be able to combine a paid work experience with an environmental volunteering opportunity. Or you might be able to volunteer outdoors during the day and in an office setting (such as for fundraising or to provide administrative support) at nights or weekends.
When you have the relative freedom to pick and choose your schedule you may find that you can schedule many more opportunities than you first thought possible. However, when you begin your gap year you will probably want to take a month or two to focus on one opportunity before considering adding more.
Environmental volunteering opportunities abound in the UK. Finding your own placement, working with placement organisations, selecting opportunities to boost your CV and combining more than one volunteering opportunity into any given time period are all options for potential gap year students to think about.
You might also like...
I was interested in doing some environmental volunteer work during my gap year. I was hoping for some more information on how to get in contact with someone to get started making arrangements for volunteering. Thank you
Ellie
- 10-Oct-14 @ 2:42 PM
hello. I'm manuela from Italy. I have read the information on the website about the volunteer service. now I wonder if you could give me some more detailed information about where and how to perform volunteer service in the united kingdom. Thank you.
saiury
- 14-Oct-13 @ 3:52 PM