What is a Gap Year?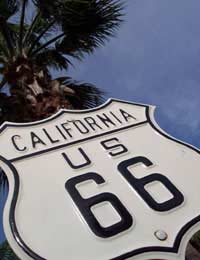 A gap year. Most have heard of it, many have debated it, but few may actually understand it. In reality, a gap year is simply a year, or even less, taken out of formal education. This year may occur during the transition from secondary school to sixth form or college, before starting a university course, or before beginning a post graduate programme, or even after completing all formal education but before entering the workforce. Regardless of when it occurs, there are many options for gap years that include travel, work or volunteering, so there is undoubtedly something to suit every taste!
Gap Year Travel
Many organisations exist to help gap year students plan the trip of a lifetime. From inter-railing across Europe to backpacking in South America, a gap year itinerary exists (or can be made) to suit any preference. With a full year to explore, a gap year can be the experience of a lifetime. Top travel destinations for gap year students include:
Road trips in North America
Train trips across Europe
Exploring South America
Backpacking across South East Asia and India
Discovering Australia and New Zealand
With twelve months to fill, organising gap year travel can become a nightmare for inexperienced travellers. If you like the idea of travelling, but don't enjoy the preparations required, consider enlisting a gap year specialist to help you with your planning. A few to investigate include: Find A Gap, Real Gap and Madventurer.
Gap Year Work Experience
Whether you are looking for office work at home or abroad, paid or unpaid, in a traditional or untraditional industry, a gap year is the perfect time to bulk up your CV and explore future careers. A gap year is also a great time to obtain certification in a variety of courses that may never be offered through formal education, such as for ski instruction, fitness instruction, holistic therapies or beauty therapies. Many organisations exist to help students find out more about gap year work experiences, including: Gap Wor, Global Choices, Pay Away
Gap Year Voluntary Work
A gap year is a perfect opportunity to take some time for yourself, but to use your time to serve others as well. Conservation and education are areas that attract a great amount of attention from students considering gap years. If you are considering voluntary work experience during your gap year, check out:
Travellers Worldwide
Teaching and Projects Abroad
Global Vision International
Raleigh International
A gap year is a chance to explore yourself and the world around you. Whether you prefer to travel, work, volunteer or mix all three together, there are many lessons to be learned and skills to be honed throughout this time. If you are considering a gap year, make sure to discuss this option with your parents/guardians, teachers and career counsellors. Hiring a private specialist or enlisting the services of a dedicated gap year organisation are other ways to learn more about the gap year of your dreams. Good luck!
You might also like...