Benefits of Doing a Gap Year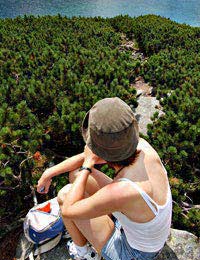 After all of the struggles to pass exams and build a future, many students think it would be madness to defer it all for a year and spend time doing nothing.
Other students couldn't argue more vehemently that a gap year is not nothing, and in fact it may result in skills that no university course could ever teach. So who is right? The answer, as with most important choices in life, is down to you.
A gap year could consist of lolling on a beach or learning a new language. It could mean working with a farmer in Cornwall or teaching English in South Korea. It might mean unpaid work experience in South America, or paid work experience in London. Your gap year will be what you make of it, but no matter what, it will certainly be a once in a lifetime experience.
The Bottom Line
When you think about taking a gap year, think about your bottom line. Figuring out what is important to you will help you decide what type of gap year to investigate. Whether you want to see the world or your own backyard, you can jam a lifetime of memories into 12 (or less!) months.
At the same time, you will have the opportunity to develop skills and experiences that appeal to future universities and employers, as well as a chance to step back from the educational grind to reflect on the type of life that appeals to you. Truly, a gap year is a win-win situation!
Sharpen Your Soft Skills
Today, employers look favourably on organised, structured gap years. Traditional graduate employers understand that gap years offer young people a chance to strengthen their "soft skills," such as:
Decision making
Relationship building
Problem solving
Communication
Organisation
Responsibility
Team work
Independence
Maturity
Build Up Your CV
Gap years, whether they take place at home or abroad, offer important opportunities to build up your CV with skills and experiences that might otherwise elude you. Just a few of the benefits that you might accrue during a gap year include:
Work experience at home or abroad.
Skills that can not be taught in a classroom.
The opportunity to work within new cultures.
The chance to perfect a foreign language.
A break to serve others in a voluntary capacity.
Time to personally grow and mature.
A chance to reflect on your own personality, skills and desires before fully committing to a course or career.
A very short time ago, gap years were viewed with suspicion that students simply wanted time off to play around. Now, gap years are viewed as highly desirable programmes that offer unique opportunities for personal and professional growth. If you feel that your classroom education was less than well rounded, or that you deserve the chance to explore the world and your place in it, then a gap year may well be your perfect solution.
You might also like...