Convincing Your Parents of the Importance of a Gap Year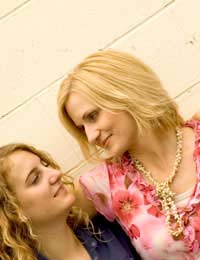 Many potential gappers find that one of the biggest obstacles to making their dreams a reality is convincing their parents of the importance of a gap year. Parents often worry that taking time away from education or work will adversely affect their children's futures, so it's up to you to make your parents see the many valuable aspects of a gap year. Talk to them how your plans will benefit your future, the soft skills you will develop and what you have already done to prepare. Always remember to discuss, not argue, so that you can be confident that you have made your points to the best of your ability.
How Your Plans Will Benefit Your Future
Many parents who object to their children going on a gap year do so because they think their children will spend the year getting themselves into debt, partying and generally wasting time. Prove to your parents that your plans will benefit your future by letting them know what you are hoping to do. Share with them:
Your future plans, including particular institutes of higher education you hope to attend.
Any deferment programs these institutions use for dealing with students on gap years.
Literature from institutions or organisations detailing how they view gap years.
Gap year programmes which will give you hands on experience in your future field.
Your planned itinerary, and what each stop will offer you to benefit your future.
The skills you hope to develop while you travel (language, sports, education, etc).
Developing Soft Skills
While you are discussing your plans for your future, don't forget to touch upon how a gap year will help you develop your soft skills, those skills which are not subject-specific but are important in every day life and complement hard (subject-specific) skills when it comes to an occupation. Give your parents examples of how you expect to take control of your travels and activities and mention that your gap year will give you a chance to hone skills related to:
Decision making.
Leadership.
Critical thinking and analysis.
Making and keeping new friends.
Interpersonal skills.
Teamwork.
Problem solving.
Creativity.
Flexibility.
Organisation and preparation.
Prior Preparations
No matter how well you discuss you planned gap year in the abstract your parents will probably still want some concrete details. If you are trying to win them to your side be ready to prove to them that you've already done some of the necessary preparation. Let them know if you've:
Worked out the costs of your planned year.
Saved money towards your travels, or been in touch with any institution about a loan.
Been in touch with any tour operators or gap year programmes you would like to join.
Found out how your preferred college or university would like you to handle a gap year.
Researched the areas you would like to visit, including personal safety and cost of living.
Contacted the Foreign and Commonwealth Office regarding any travel warnings.
Looked into relevant travel and health insurance plans for your expected travels.
Discuss, Don't Argue
When you sit down to give your parents all of this information remember to discuss the topics like a true adult, don't argue with them like a child. Keep your voice calm and controlled at all times, be ready to quote relevant facts and figures to back up your arguments, maintain good eye contact at all times and always engage in open, inviting body language. Most importantly though, be sure to listen to your parents and answer their questions so that everyone feels as though their concerns are being heard and addressed in the course of the conversation.
Convincing your parents of the importance of a gap year is usually integral to making your travel dreams a reality. Touch on how your gap year plans will benefit your future, how you will be able to develop your soft skills and the preparation you have already completed, but most of all remember to discuss rather than argue with your parents to better get your points across.
You might also like...