Travelling Around the UK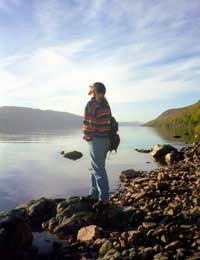 Millions of tourists flock to the UK each year, and what better time than a gap year to see what all the fuss is about? Travelling around the UK will give you insight into your own back garden, and it also offers the same opportunities to work and/or volunteer that you would find on any gap year abroad. So leave your passport at home, put on your walking shoes and get going!
The United Kingdom: A Review
The United Kingdom (UK) is the shortened version of The United Kingdom of Great Britain and Northern Ireland, which encompasses the island of Great Britain as well as the northern territory of the island of Ireland. The UK is often considered unique for having "countries within a country," as it is made up of; England, Wales, Scotland and Northern Ireland.
Pack Purposefully
The United Kingdom experiences a temperate climate with frequent overcast skies and rain showers. Though it does boast four distinct seasons, unseasonably cool temperatures may invade at any time. To prepare for your travels in the UK, invest in; sturdy walking shoes or boots, well fitting, warm socks, raincoat, umbrellas, hat and gloves, layers of clothing and a comfortable backpack.
Prepare to Travel
Youth travel is well regarded in the United Kingdom, and special rates often apply to young travellers and students. Discounts are often given on air, rail and bus travel, accommodation, meals, site admission prices and even cinema tickets. Investigate if you are eligible for:
International Student Identity Card (ISIC) - must be a student.
International Youth Travel Card (IYTC) - must be under 26 years of age.
Inter-Rail Pass - cheapest if you are under 26 years of age.
EuroDomino Youth Pass - must be under 25 years of age.
Youth Hostel Association - cheapest if you are under 26 years of age.
Create an Itinerary
With an abundance of domestic flights, trains and buses, travel within the UK is relatively easy. If you are travelling on your own or in a small group, it is always best to leave an itinerary with a friend or loved one at home. For safety purposes, stick to your pre-arranged itinerary as best you can. If you need a little help coming up with interesting excursions within the UK, consider:
Historic buildings and gardens maintained by The National Trust
A tour of castles in the UK (Windsor, Warwick, Edinburgh, etc.)
The Roman baths of Bath
The museums and galleries of London and beyond
Walking in the Lake District
Many travellers often choose to use their gap year for more than just sight-seeing, so if a structured agenda appeals to you, look into an educational, work experience or voluntary programme. Visit:
Gap Year UK
Community Service Volunteers UK
Year Out Drama
The Year In Industry
Staying Safe in the UK
Much like travelling anywhere, travelling in the UK requires common sense. Keep your valuables locked at your hotel or hostel, leave jewellery and other easily stolen items at home, and keep your wallet/purse on your person at all times. Never watch bags or carry items for strangers, alert authorities to suspicious behaviour, and never travel alone to secluded spots. Keep in contact with family and friends at all times and keep up with local news. Use your head, stay safe, and have fun!
You might also like...