Travelling to the Caribbean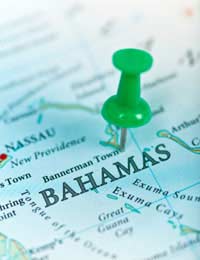 Many people spend their whole lives dreaming of a once-in-a-lifetime trip to the Caribbean. For gappers this area offers the possibility for making unforgettable memories and the chance to have a truly tropical adventure. If you like sun, sea and sand then a Caribbean gap year may just be the thing for you!
The Geography of the Caribbean
The Caribbean is not a continent but rather a geographic region made up of the Caribbean Sea and its islands as well as the coasts of Belize, Colombia, Costa Rica, Guatemala, Guyana, Honduras, Mexico, Nicaragua, Panama and Venezuela surrounding it. The islands are called the West Indies, based on Christopher Columbus' mistaken belief that he had arrived at the Indies in Asia. Some of the more well known of the 30 Caribbean island territories include:
Anguilla
Antigua and Barbuda
Aruba
Bahamas
Barbados
British (and American) Virgin Islands
Cayman Islands
Cuba
Dominican Republic
Haiti
Jamaica
Saint Kitts and Nevis
Preparing for Caribbean Travel
Most of the Caribbean region experiences a tropical climate which means that travellers should prepare for hot and humid weather with average year round temperatures between 24 and 28 degrees, though some areas do experience slightly cooler temperatures down to around 21 degrees. The hurricane season occurs between June and November with the most activity in September. Health preparations will differ according to the specific areas to be visited but typical recommended vaccinations include hepatitis A, typhoid, diptheria, tuberculosis, hepatitis B, rabies and yellow fever as well as malaria tablets. Arranging for travel and medical insurance during Caribbean travel is a good idea. Contact relevant embassies/consulates in order to find out more about the entry requirements of particular Caribbean countries and territories.
Creating an Unforgettable Caribbean Itinerary
Plan out your Caribbean itinerary before leaving home so that you can check with the Foreign and Commonwealth Office regarding any travel warnings and leave a copy with friends or family in the event of anything unusual occurring. Rather than just planning on sunbathing and socialising, be sure to take advantage of some of the unique activities the Caribbean offers like:
Snorkel and/or SCUBA dive
Sail and/or para-sail.
Learn to surf.
Swim with dolphins and/or stingrays.
Enjoy a Carnival celebration.
Trek in a rainforest.
Purchase world-famous Caribbean jewelry.
Experience a jeep or truck safari.
Participate in a night-time turtle watch.
Go bird or butterfly watching.
Sample local fresh fruit and seafood.
Take a seaplane ride.
Safety in the Caribbean
While the Caribbean welcomes flocks of tourists every year, crime does remain a problem. Leave your valuables at home and be sure to keep travel documents, good jewellery and electronics in a safe if possible. Never wander alone at night and stick close to travel companions if you join in large celebrations such as parades and street parties. Take only a small amount of cash to the beach rather than your full wallet or purse and only book onto tours that are registered with tourist boards or otherwise accredited. Do not leave your bags unattended or carry packages for strangers no matter what sort of story they tell you in hopes that you will agree.
Travelling to the Caribbean can be a dream come true for gap year students. If you are considering a Caribbean gap year be sure to acquaint yourself with the geography of the region, prepare for the climate, health concerns and entry requirements of each territory, create an unforgettable itinerary of local activities and practice common sense to keep yourself safe.
You might also like...