Travelling to Middle East and India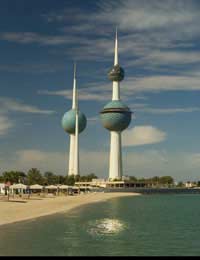 Whether you want to rock the casbah or the ashram, the Middle East and India provide myriad opportunities to meet new people, taste new food, see new sites and engage in new activities. If you want to start down the road less travelled, look for a sign to the Middle East and India!
The Geography of the Middle East and India
The Middle East and India make up a cultural subcontinent with flexible borders. Most definitions would include:
Bahrain
Cyprus
Egypt
Iran
Iraq
Israel
Jordan
Kuwait
Lebanon
Oman
Qatar
Saudi Arabia
Syria
The United Arab Emirates
Yemen
Palestine
Several other nations border the Middle East, but are less often included in a definition of the area, including:
The Caucus bloc: Armenia, Azerbaijan and Georgia
The Eurasian bloc: Kazakhstan, Kyrgyzstan, Tajikistan, Turkmenistan, Uzbekistan
Turkey
Afghanistan
Pakistan
Prepare for an Adventure
The Middle East and India are areas of extreme climate conditions. Blazing temperatures in the desert give way to freezing temperatures in the steppes, and little rainfall accumulates throughout - except during the tropical monsoon season in India.
If you are planning to travel throughout these regions, you must be ready for any weather eventuality. You can prepare by packing, sturdy walking shoes, boots, and/or sandals, raincoat, a hat for rain and sun and layers of clothing, including pants and a sweater, in light colours to reflect the sun.
Women must remember to pack a head scarf, which should be worn particularly when visiting holy sites. Women must be particularly careful to dress conservatively, including long pants or skirts and loose, long-sleeved shirts. While this may be slightly warmer, it will also protect against sunburn. One piece swimsuits with sarong cover-ups are more respectful than bikinis, and topless sunbathing is not encouraged (and may very well be illegal).
When your bags are packed and your ready to go, don't leave on that jet plane until you investigate travel vaccinations such as for hepatitis A & B, rabies, typhoid, boosters for tetanus and measles for travel in the Middle East, and additional anti-malarial tablets for India. Make sure you have any perscribed medicine that you will need.
When travelling to any foreign country travel insurance is vital and a good idea is to pick travel and medical insurance claims forms before you leave, just in case the worst should happen.
Check to see if you will need a visa before you travel, travel advisories from the Foreign and Commonwealth Office can give you information regarding this
It is often advised that non-essential travel be curtailed in parts of Iran, Iraq, Israel, Palestine, Afghanistan, Lebanon, Pakistan, Albania, Azerbaijan, Georgia and India. The risk of terrorism is high throughout the Middle East and India, and Westerners should understand that they may be at risk, so keep track of the local news in the areas you plan to visit. Civil unrest spreads quickly throughout the Middle East and India, so always be aware of potential political threats while travelling.
There have been outbreaks of Avian Flu in Afghanistan, Albania, Cyprus, Georgia, India, Iran, Israel, Jordan, Kazakhstan, Pakistan, and Palestine so travellers are advised to avoid live animal markets and ensure that their poultry dishes are cooked appropriately.
The Middle East and India can be cheap places to travel, and youth travellers may be treated to even further discounts if they hold an:
International Student Identity Card (ISIC) - must be a student.
International Youth Travel Card (IYTC) - must be under 26 years of age.
Youth Hostel Association - cheapest if you are under 26 years of age.
Create an Unforgettable Itinerary
An itinerary is a great way to organise your thoughts and create an efficient travel plan. Itineraries are also useful to leave with family and friends, and to register with the Embassies and High Commissions in case of emergencies. If you are planning a gap year to the Middle East and/or India, make sure your itinerary includes:
Viewing the Grand Mosque, in Dubai, United Arab Emirates (non-Muslims prohibited from entering).
The Dome of the Rock in Jerusalem, Israel.
Mount of Olives in Jerusalem, Israel.
Hatta Rock Pools in the Hajar Mountains, Dubai, United Arab Emirates.
The Persepolis palace complex in Iran.
The ancient walled city of Bam in Iran.
The Makkah Gate in Jeddah (Jiddah), Saudi Arabia.
Floating Mosque in Jeddah (Jiddah), Saudi Arabia.
Any souk/bazaar/market you can find!
The Taj Mahal in Agra, India.
The Red Fort/Lal Qila in Delhi, India.
The Lotus Temple in Delhi, India.
Another way to experience the Middle East and India is to work, study or volunteer as part of a structured programme during your gap year.
Safety in the Middle East
Due to current, worldwide political climates, travellers to the Middle East and India should always be on guard. Keep your valuables locked at your hotel or hostel, leave jewellery and other easily stolen items at home, and keep your wallet/camera/passport on your person at all times.
Register your itinerary with the Embassy or High Commission in each country you will visit, and check in with family and friends at home at regular intervals.
Never watch bags or carry items for strangers, alert authorities to suspicious behaviour, and never travel alone to secluded outposts. Keep up with local news, and avoid expressing inflammatory political opinions in public. If the worst does happen, keep calm and file a report with local authorities immediately.
You might also like...