Coping With Overseas Emergencies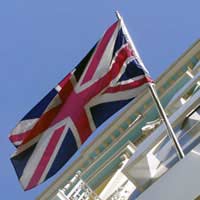 Travelling can be a stressful venture, and having an emergency while travelling can morph into a nightmare in the blink of an eye. If something goes wrong on your trip, remain calm and refer to these great tips on dealing with overseas emergencies.
Prepare for an Emergency
While no one likes to tempt fate, preparing for an emergency on your trip is a smart idea. Before you leave home it is a good idea to make photocopies of your passport identification page and all insurance information. Leave copies with a trusted friend or relative, and carry copies with you in a separate location from the originals. Take down embassy phone numbers, fax numbers and addresses for the countries in which you will be travelling and keep these with you as they will be very useful whatever the emergency.
Having passport photos taken can prove invaluable if your travel plans change and you need new visas - again leave some with a relative at home. Another good idea is to leave a copy of your itinerary with a relative at home, so that someone will know what your plans are should they need to contact you. Also if something happens to you and you do not arrive at your next destination as planned they can alert the authorities and find you. It is also important to register with your embassy in your host country, this lets your government know where you are, and it also means that those at home can get in touch.
Take out travel insurance. This cannot be stressed enough, the last thing you want if you have had an accident is to be hit with an expensive medical bill which can run into tens of thousands of pounds. It is also a good idea to obtain insurance claim forms, just in case the worst should happen, if it does you will be prepared.
Theft and Money Emergencies
The worst feeling in the world is releasing that you have been robbed. Aside from the violation of your privacy and property, the hassle of replacing your items can take weeks and even months. If you are travelling abroad, this hassle only multiplies. If you are the victim of theft while abroad the first and most obvious thing to do is report the incident to the police. Your next port of call should be your embassy to report the incident and solicit advice. If you passport was among the stolen items then now is the time to begin the process for replacing your passport.
The next thing you need to do is make your insurance claims, this needs to be done as soon as possible - in order for your claim to be accepted and also to receive the insurance as soon as possible. You will need to cancel all of your debit and credit cards, this can be done by calling your bank, you won't need to know your account number - although it would help - you will however have to answer routine security questions in order to verify your identity.
You should also let family and friends know of the incident and of any developments, and finally notify any airlines if your tickets have been stolen, as they can cancel the old ones and re-issues you with new ones.
If you are left with no cash, you have still have several options:
Call your embassy to inquire about money transfers and wires.
Reverse the charges on a call home and ask for money to be sent.
Break out the emergency stash you left in a separate location.
Physical or Sexual Assault and Medical Emergencies
Even worse than being a victim of theft is being injured while abroad. Dealing with such an emergency is only compounded by the fact that you may be physically or emotionally unable to care for yourself. If you are the victim of physical or sexual assault, or a medical emergency, while abroad, the first thing to do is call your host country's emergency numbers to summon an ambulance. The incident should be reported to the police immediately and you should also call your insurer's local number to find out about your coverage.
Whilst at the hospital you can request English speaking medical staff, or the services of a translator, you can also request medical staff of your own gender if you so desire. If there is a delay in translation, request paper so that you can write down all of your memories of the event.
You should also contact your embassy and request a representative to discuss your rights and legal procedures. Embassy representatives can also be invaluable in arranging medical care, finding specialists to discuss STI/HIV/AIDS with you, and provide information on abortion if needed. Embassy representatives will also contact your family at home if you request this.
Arrested Abroad
While it is rare that foreign citizens are arrested abroad, it does happen. If you are arrested while abroad, remember:
Many countries still operate on a "guilty until proven innocent basis."
In many countries, prisoners have no rights.
As a foreign citizen, you always have the right to contact your embassy.
Remind the arresting officials that under the Vienna Convention on Consular Relations, you must have access to a consular official.
An embassy official will be able to inform your family of your situation.
Embassy officials can explain local laws and the legal system to you.
Embassy officials can monitor your treatment and welfare while imprisoned.
Embassy officials can provide a list of English speaking legal professionals.
Embassy officials can not usually act as or pay for legal representation.
Emergencies abroad are a traveller's worst nightmare. If you find yourself in a sticky situation while travelling, remember that the "big three" of contact information is the local police, your insurance company, and your embassy. Hopefully you will never need to worry about such situations, but it is better to be prepared and not need the information than to need the information and not have it!
You might also like...