Entertainment Items to Take Abroad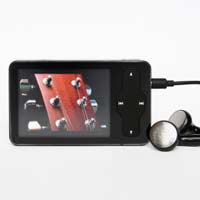 When you travel abroad you'll no doubt want to keep your luggage light, but don't forget to pack a few items that will provide a little bit of entertainment for when you need something simple to do. Travelling often includes a lot of waiting and undoubtedly a few frustrations, so keeping entertainment items on hand should help you relax and make the most of your time overseas. A journal, magazines, music, some books, coloured pencils and a camera are all relatively small and lightweight items that should provide you with hours of entertainment while travelling abroad.
Taking a Journal
A journal can be a useful entertainment item for many reasons. Obviously you can write down a record of your travels overseas in a traditional diary format, but you can also use the paper to write poetry, short stories and song lyrics. You can make quick sketches, play games like tic-tac-toe or hangman, write notes or letters, checklists, itineraries and even plans for future programmes or events. Keeping some paper on hand is always a good idea while you travel abroad and having a neat journal to keep everything in one place can be even more handy.
Stock up on Magazines
Magazines are sold throughout the world and picking up a few in each place you travel will not only provide you with entertainment but allow you to learn more about the places you visit as well. Magazines will let you know about hot topics and trends in specific areas, they will allow you to practice foreign language skills and you can always use the pictures to create collages and cards when you are finished with them.
Music, mp3 Players and Mobile Phones
Today's mp3 players allow you bring a vast music collection in very small, and light, packaging. If you can download music to a mobile phone then that might be even better as it will help you to save space, but just make sure that your phone will work and can be recharged in all areas. For added fun, make a few playlists before you leave home so that you'll have enjoyable music whatever the occasion.
Books for the Plane and Train
Books are an old stand-by for people travelling abroad and it's likely that you'll at least want to bring books with you for plane and train rides. Unfortunately, carrying a selection of books can become very heavy. To this end you might see about trading books with fellow travellers or donating the books that you read to a good cause while abroad (for example, a school or library). You might always want to consider some form of an eReader so that you can download books and read them all from one device. This initial investment may seem pricey, but with some eReaders storing over 100 books at a time it could save you a lot of time and energy later when you need something new to read.
Coloured Pencils
Coloured pencils are slim and lightweight, making them perfect items to slip into a rucksack or carrying on bag. As long as you've got your journal with you they will allow you to complete sketches, create cards, add to collages, draw up signs and even start a basic scrapbook. If you feel like picking up some stencils or colouring books along the way then you'll have even more options for using these items.
Camera or Video Camera
There's probably not a gaper around who would purposely plan on travelling abroad without taking a camera, but don't forget that you can use this equipment for much more than just snapping famous sites. Take pictures of local food and dress, use the camera to document a behind-the-scenes look at a specific event, challenge yourself to take shots that would work out well as postcards or computer backgrounds, decide on a theme for the day (flowers, plants, bikes, etc.) and see what kind of creative shots you can set up – the list is endless. Just make sure that you pack enough film, or enough camera batteries, that you don't miss out on a minute of the action.
Travelling abroad is exciting but you will most likely still want to bring a few entertainment items with you for quiet periods. Think about your favourite hobbies at home and then select one or two items to bring on the road with you to help keep you entertained as needed.
You might also like...