About Our Site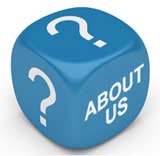 GreatGapYears was formed to offer a unique reference point on planning, keeping safe and working during your gap year.
Gap years, or the years that offer young people a gap between secondary and higher education or higher education and their chosen careers, continue to enjoy great popularity in the United Kingdom. Whether these years are spent in the UK or abroad, in volunteer placements or travelling for pleasure, they require a great deal of research and planning, not to mention care while travelling, to ensure that they go well.
Yet for as popular as gap years are in the UK centralised resources regarding all aspects of gap years are hard to come by. GreatGapYears aims to provide comprehensive information and advice on gap years, including planning, packing, travelling, volunteering or working, and staying healthy and safe throughout.
Our writers are all experienced travellers with a serious interest in gap years and they draw upon personal experiences as well as current news and research to provide articles that are truly useful to present and potential gap year travellers.
However, if you feel that there is a topic yet to be addressed at GreatGapYears please write in to make a suggestion or ask a question as our writers are always happy to tackle topics of interest to readers. Check back regularly as GreatGapYears is updated consistently with new features and answers to readers' questions.

Related Articles in the 'Site Information' Category...