How Do I Check that a Gap Year Job Agency is Genuine?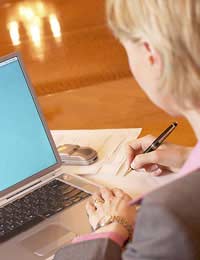 Q.
An agency is helping me to find a job but I wanted to ensure the agency is ligitimate. I do not know who to go to to check. It is an agency based in Ireland, trying to get me a job in South Korea. It could be well known, but I would just like to check it out first. How can I run a check?
(S.S, 1 July 2009)

A.
The best way to ensure that you work with a legitimate gap year agency is to work with agencies which have successfully placed friends or others from your local area. School counsellors often have a list of gap year agencies which are well known and respected, and if the majority of travellers from an area use a specific agency then that is a recommendation for that agency in itself. However, not all agencies offer placements which might interest you, so striking out to find a new agency is a necessity.
If you have concerns about a particular agency then you are well within your rights to check up on their legal status. Asking for the formal business name will allow you to check that the company is registered in a particular country (in this case, the Companies Registration Office in Ireland) while registered charities should have an official number which can be confirmed. Checking with consumer watchdog agencies for complaints about a company may also help you to figure out the legitimacy of a company, as well as contacting the industry ombudsman which deals with complaints. A full list of industry ombudsman can be found at the British and Irish Ombudsman Association. Finally, ask around your friends to determine if anyone has had any dealings with the company, and could check with online travelling or gap year forums to determine if anyone has experience working with the agency.
Unfortunately, researching the legitimacy of an agency means that you can not necessarily trust the opinions of those involved with the agency or those whom the agency recommends as previous travellers. Many companies will offer testimonials from others, and even offer contact information for you to get in touch with these people, but if you are truly concerned about the agency then there is no reason to trust that these references are real.
If you find that you really can not confirm the legitimacy of an agency, and that you can not independently find anyone who has travelled with them, then you must weigh up the risks associated with working with that company. Should anything go wrong, remember that you can always lodge complaints with consumer watchdogs and industry ombudsman yourself as well as look into legal remedies to the situation.
You might also like...